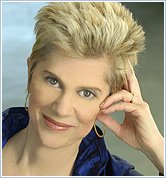 Deborah King
New York Times
best-selling author, health & wellness expert, and spiritual teacher Deborah King was a successful attorney in her twenties when she was diagnosed with cancer, which began a quest for healing that would radically change her life. Her amazing recovery led her to leave the corporate arena for the field of energy medicine, where she mastered ancient and modern systems, ultimately developing a powerful technique of her own. Deborah's energy healing and life coaching courses both teach and transform. Her
New York Times
best-selling
Be Your Own Shaman
and
Truth Heals
take you into the world of alternative medicine. Her newest book,
Entangled in Darkness: Seeking the Light,
is a startling trip into the underbelly of the psyche and the enlightened path out.
Deborah is featured regularly in broadcast, online, and print media. She makes frequent appearances on national TV and is regularly featured in The Huffington Post and Psychology Today. Deborah is the host of Live From Hollywood, a spiritually-based entertainment show, and also has a popular weekly show on Hay House Radio. W magazine calls Deborah's work "electrifying."
www.HayHouseRadio.com
Visit her at
www.deborahking.com
eBooks
eBook

eBook
Online Courses
Audio Download

Audio Download

Audio Download

Audio Download

Audio Download

Audio Download

Regular Price

£149.09

HayHouse.co.uk

£74.55

(save 50%)

Audio Download