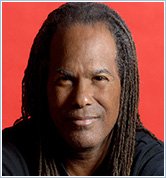 Michael Bernard Beckwith
Michael Bernard Beckwith is the Founder and Spiritual Director of Agape International Spiritual Center in Los Angeles, a trans-denominational, multi-cultural community where music holds a significant place in the weekly celebrations, classes, and conferences. He is also an award-winning author and internationally renowned spiritual teacher who appeared in his own PBS special, The Answer Is You, has been a guest on Oprah, Larry King Live, 20/20, and Tavis Smiley; and was featured in The Secret.
Beckwith is also co-founder and president of the Association for Global New Thought (AGNT); convener of the Synthesis Dialogues with His Holiness the Dalai Lama, ; and a teacher of meditation, life visioning, and affirmative prayer. Together with his wife, Rickie Byars Beckwith, "The Rev" (as he is known to friends and Agape community members) has written over 200 songs that have been recorded and performed worldwide. With TranscenDance Expanded, Michael Bernard Beckwith invites you to shape-shift your life through powerful teachings and ecstatic grooves. Dance floor not included.