Manuscript submission guidelines
Thank you for thinking of Hay House as the home for your submission and hopefully your book. We're really pleased that you recognise our unique publishing outlook and glad you share our idea of positive books for mind, body and spirit.
Due to the very high number of proposals we have received in recent months, we have closed submissions until further notice to allow us time to review outstanding projects. We will not be reviewing any new proposals until this time. We thank you for your understanding.
---
Information on submissions
Hay House in the UK is one of the few publishers who continue to accept unsolicited manuscripts (that is, those that are not presented to us by an agent). Although we can only publish a limited number of titles a year, Hay House has taken on books from writers without a history of publication or who aren't represented by an agent. However, one of the challenges authors face when approaching a publisher without an agent is how to make sure their work is going to the right publisher and in the right form to stand the best chance of being published.

While we're able to review manuscripts, Hay House cannot offer general advice about getting your book published: there are many options open to potential authors today (self-publishing or traditional publishing; working with an agent or without one; e-book or traditional print book) and you need to research the possibilities yourself to find the best option for your book. We recommend The Writers' and Artists' Yearbook to help you research these options. This annually printed book gives a comprehensive outline of the many different publishers and what their area of specialisation is. It is of vital importance that you have a well-defined idea of your book, and how it could fit into our publishing list before you contact us. This page is a guide to helping you prepare the best proposal, and to judge if your title could be published by Hay House.

What Hay House is looking for from an author
Innovative non-fiction material with a positive message.
A well-developed concept within the book that will connect with readers.
Authors with a strong platform through which to promote their work (for example, a significant e-mail mailing list)
Questions to consider before submitting to Hay House
How does this book fit in with the kind of books we publish?
What would make a reader choose your book over the other titles published in this area?
How would a reader become aware of your book, and how could we work with you to promote the book?
Is your book right for Hay House?
The majority of submissions we receive are not compatible with Hay House's publishing profile. If your book is of the following kinds, please do not submit them as we cannot consider them for publication.
Hay House does not publish books of these kinds:
Compilations of writings (e.g. Quote books and inspirational selections from other authors)
Poetry titles
Work containing negative concepts that are not beneficial to helping / healing ourselves, or our planet.
Although Hay House publishes and distributes titles of these kinds, they are not commissioned in the UK office:
Children's books (especially colour illustrated titles)
Card decks (e.g. Oracle cards or tarot decks)
Full-colour books (e.g. collections of nature photography)
Audio products (we cannot produce stand-alone audio products e.g. Meditation Cds)
Fiction titles (we are not currently commissioning works of fiction)
What do I need to include?
A covering letter.
A synopsis summarising the book and a chapter breakdown.
An author biography, detailing why you have chosen to write this book, and any relevant experience, qualifications, teaching and media experience, as well as an assessment of your online and social media profile.
The first three chapters of the manuscript.
NB: Please only submit one manuscript proposal. We cannot review more than one concept per author at any one time. Publication is a lengthy process and it is important that you are certain which project you are most happy to focus your efforts for the foreseeable future.
If sent as a hard copy, submissions should be typed single-sided on A4 paper, double-spaced and unbound.

In your proposal it can be helpful, but not essential, to include the following:

Explain how your proposal differs from existing books on the market.
List additional markets that your book could sell to, besides bookshops.
Explain how you would promote your book and whether or not you have media or corporate contacts that would help us to publicise and market your book.
Turnaround
Please ensure you retain a copy of your work. Prospective authors will be advised in writing when their proposal has been assessed, and assessment is made in order of receipt. Please note that due to the number of submissions we receive, it can take up to 14 weeks before a decision is made.

We prefer our submissions to be sent via email. Not only is this better for the environment, it also allows us to assess your work and reply to you in a more timely fashion.

Email your submission to: submissions@hayhouse.co.uk

Rejections
Unfortunately, Hay House has to reject the majority of manuscripts we receive. Please understand that this is generally not a reflection of the quality of writing, or a comment on the experiences or ideas in your submission, but our assessment of the possibility of placing the book in the marketplace. We are only able to publish a very limited selection of titles a year.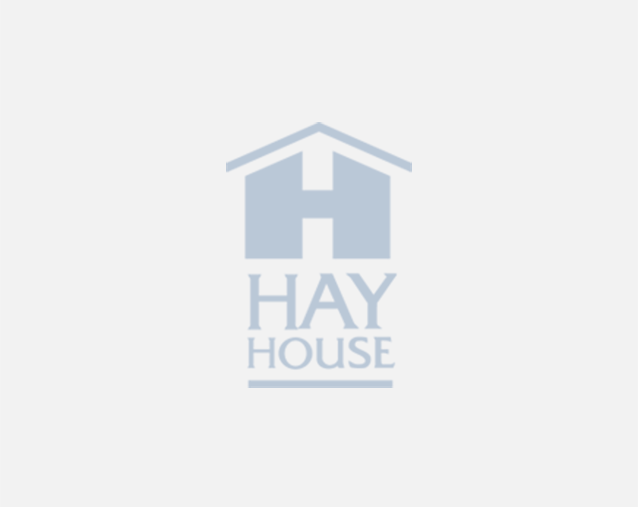 Save